Banking System Upgrade Now Complete.
Services have resumed
We are pleased to announce our banking system upgrade is now complete. Services are also up and running. What you should know:
Online banking and mobile app – please use online banking and your temporary password the first time you log in. If you do not have a temporary password, please click 'Forgot your PAC?' on the login page to create a new password or call our Member Service Centre at 1-855-220-2580 if you need help
TeleTouch phone banking – please call the Member Service Centre or visit a branch for login credentials and a new password
Small Business Online Banking – please call the Member Service Centre or visit a branch for a new password.
Interior Savings Branches – normal business hours will resume. To view hours, please visit https://www.interiorsavings.com/find-branch-atm
Our Member Service Centre is working hard to assist members with any questions that arise and is experiencing higher than normal call volumes.  If you are running into problems calling or reaching us, please try again a little later so that we can assist you.  We appreciate your patience during this time.
IMPORTANT NOTICES
This section will be updated regularly with the latest information about upcoming changes, so be sure you check back often to stay in the know.
Account Access Post-Conversion
While most members have had success logging into their accounts, we are aware that some members are having difficulty getting their online access up and running. We apologize for the inconvenience and are working hard to get this resolved. If you are experiencing problems, please refer to our FAQs below, call our Member Service Center at 1-855-220-2580 or call or visit your branch for assistance.
Reset your online banking password
Step-by-step instruction on how to reset your online banking password.
Learn More >
Banking Conversion Resources
Refer to our Banking Conversion Guide & Checklist for more information.
Learn More >
Need to get in touch?
Call our Member Service Centre at 1-855-220-2580 or visit branch with questions about account, online and mobile banking or Small Business Online Banking.
Online & Mobile Banking Changes
Take a look at the changes for both online and mobile banking.
Learn More >
Product Changes
Review the updates to our personal and business accounts as part of the banking system conversion.
Learn More >
Telephone Banking
We're transitioning to a new telephone banking system. When first accessing it post-upgrade, you'll need to enter a temporary password you can pick up in-branch or by calling 1-855-220-2580.
Bill Payments (ATM & Online)
As of September 17, our ATM network will no longer offer bill payments. It's also important to note that between September 18-21 online bill payments will be unavailable. So we recommend you make them before or after these dates.
Small Business Online Banking
Review which Small Business Online Banking features you'll need to reset post-conversion.
Learn More >
Banking Conversion Resources
Review our banking conversion guide and handy checklists for important info on the system upgrade.
Learn More >
Video Library
Watch our handy how-to videos for help with resetting features after our banking system conversion.
Learn More >
Member Numbers
You'll receive a new unique member number in place of the multiple numbers you may have today. This shift will allow you to see a consolidated view of all your banking.
However, your original numbers will be linked to your new one so you can continue to use existing cheques and pre-authorized transactions as normal.
Member Shares
Going forward, there will be a small change to our Member Share requirements. Each member will need to have $5 in their Share Account.
Where current joint accounts have $10 or more in their Share Account, the $10 will be divided so that each member meets the $5 Share requirement.
Hear from our CEO
Please watch the following message from our President and CEO, Kathy Conway, to find out more about our banking system conversion and the exciting opportunities it will bring.
While there are a number of updates to our services with this conversion, there are also plenty of things that have stayed the same:
MemberCard®
number
Your MemberCard® number will stay the same after the upgrade.
Debit
& Credit Cards
You'll keep your current cards. Nothing new needs to be issued.
Investments
& Loans
You can still access your investment and loan details the same way.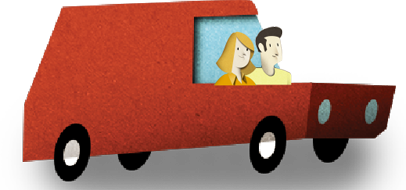 Read our Banking Conversion Communications
Where to find all our archive of banking conversion communications.

Frequently
Asked
Questions
Get answers to frequently asked questions regarding our banking system upgrade.

Stay Informed
about
Online Security
Awareness is power. Find out what to watch out for to protect yourself and your loved ones from fraud.
Update Your Contact Information
Members can update or verify their contact information with one of the following methods:
Have Questions About the Upcoming Banking Conversion?
Don't hesitate to get in touch. Our team is always happy to help.

Email Us
Reach out via email at
bankingchanges@interiorsavings.com

Call Us
Give us a call at
1-855-220-2580
Top