With all of the extra time we've been spending indoors this year, chances are you've started to look around your home and spot some things you'd like to update and change (perhaps a home office addition?) To top it off, your international vacation was cancelled… why not put that money towards an renovation?
We asked Best of Kelowna Double Silver Winner, Interior Designer and Decorator, Courtney Ungaro to share her best tips and tricks to prepare you for a renovation, keep you on budget, and maybe even save some money!
Planning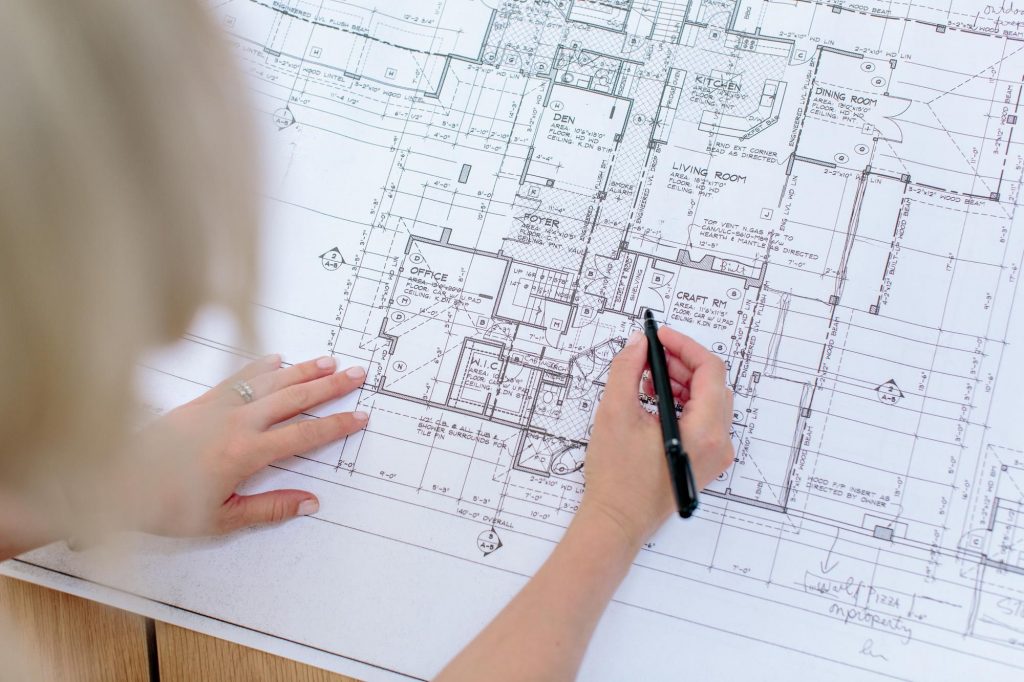 The budget is one of the most important things to plan at the start of a renovation.  This is always tricky to determine for a couple of reasons:
1) Most people know how much they want to spend, but they don't know how much things actually cost. For example, if a client tells me they want to renovate their main floor (new kitchen, laundry, powder room, staircase), move walls, paint throughout, light fixtures, new floors and they only want to spend $75,000; that will probably only cover the cost of the materials and not any of the demo or install.   Unless you have selected all of your finishes and have firm quotes before starting the project it is hard to know exactly how much your project will cost. Reputable companies should be able to give you an idea if your budget is realistic for the scale of the project. Even though everything may not go as planned, thinking ahead can keep you focused and keep all your trades on the same page.
2) Renovations can open up some unexpected costs that weren't budgeted for.  Some of the things homeowners tend to forget when planning their budget are demo & dumpage fees, permits, possible asbestos removal, required upgrades, added % by contractors, and unforeseen incidents.  Things that are also not taken into consideration that don't involve the actual work are accommodations if you have to stay somewhere else during the project, or if you're doing a kitchen renovation planning for lots of take out meals!
*New builds are easier to price for clients because trades can give an accurate price and you don't run into as many hiccups along the way.
Contractor: DIY or Hire a Professional?
If it's a small scaled renovation (paint, changing light fixtures, door hardware, etc) you may be able to book and oversee the subtrades yourself. Hiring a designer to create a concept will help keep a focus on the overall design.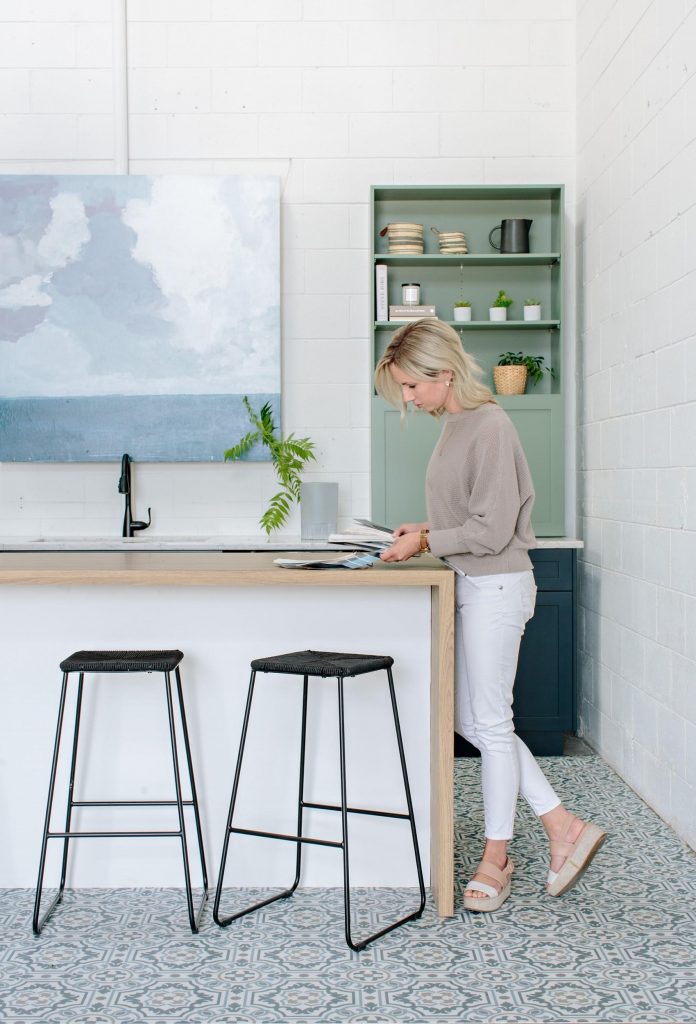 Unless you are familiar with the construction industry, a larger scale renovation should be overseen by a general contractor or a designer that is knowledgeable with construction.  Most contractors make their money by charging a fee on top of all the expenses; this covers their time to get drawings done up to code, scheduling trades and overseeing the project.  It may seem like a lot, but you will receive contractor/designer discounts on all your products (which will cover some of their fee), have access to the contractor's subtrades (contractors tend to use the same companies that are reliable and trustworthy) and the ease of knowing you have a professional making sure your project is being completed properly. Designers and contractors can ask the appropriate questions and foresee problems before they happen; changes after the fact can be expensive (changing your mind after something has been started will cost you more labour and materials.) Hiring a professional to guide you along the way can actually save you money!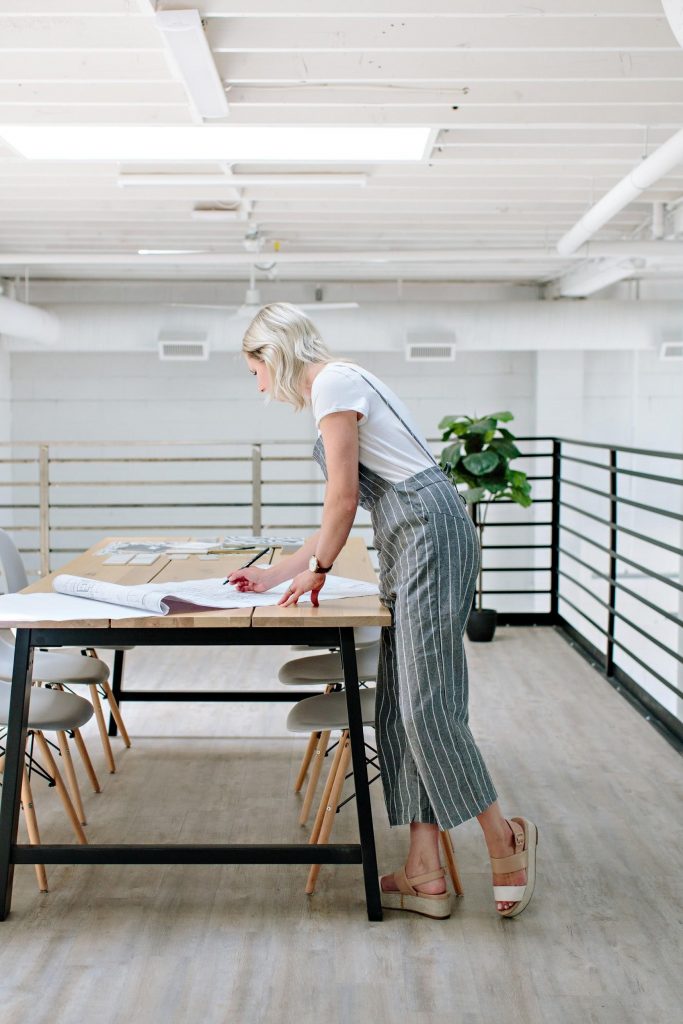 Look for designers and contractors that have an aesthetic you admire and have worked on projects similar to the style you're looking at achieving. Once you have narrowed it down to who you want to work with, do your research!  Find out how their fees work (do they charge a flat fee, hourly rate, or markup material?)It also never hurts to check a few references.  It will cost you more in the long run if a new company has to take over the job half way through.
Finishes
Selecting your finishes before the renovation starts gives you time to shop around for ideas, find alternative suppliers and keep an eye out for sales. Another benefit to working with a designer is they know the latest trends, what will be out of style before your renovation is complete, and can create spaces you didn't even know you wanted!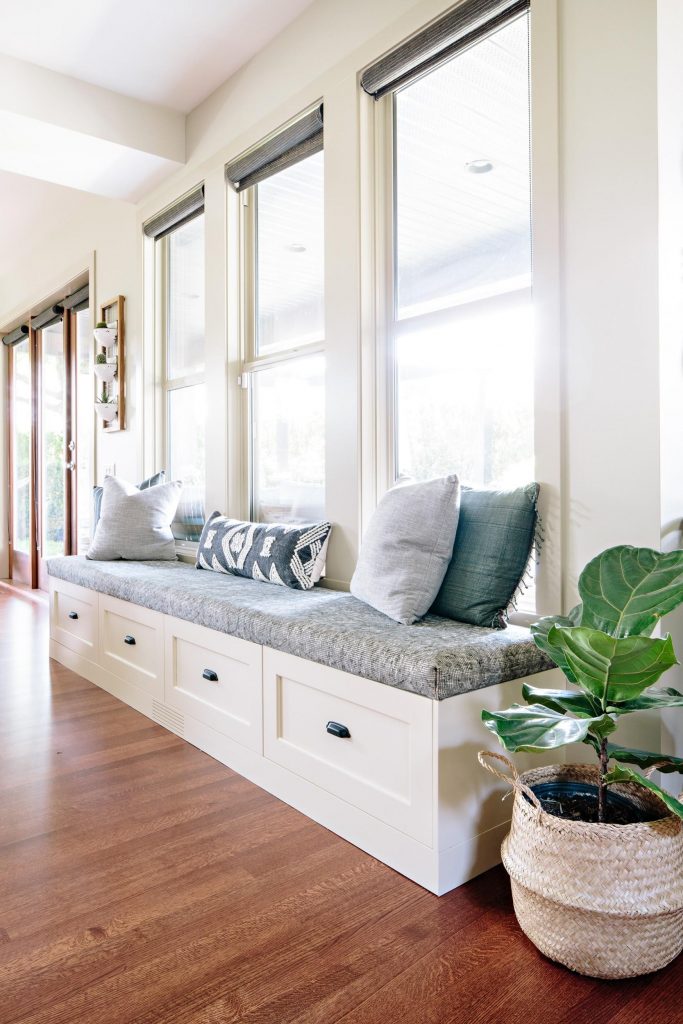 Photo Credit: Jon Adrian
Even if you aren't planning on moving, you should always keep in mind resale value.  The general rule is that kitchens and ensuites are the best investments. You should always have a beautiful & functional kitchen, at least one bathtub and be looking ahead to accessibility.
Custom cabinets are always my first choice if you have the budget. One place to save money is going with 'readily available' cabinets. Ikea has good quality cabinets, and if you order during the Ikea Kitchen Event you'll receive a % back in gift cards- again, all part of the planning!
Having a finishing carpenter install and add custom trim pieces with some great hardware will your give your kitchen an overall custom look. The amount you'll save you can then put into splurging on solid surface counter tops. If solid surface counters throughout your renovation are a bit too much, you can use it in places of impact (kitchen island, powder room and master bath) and use a laminate on less visible places (the perimeter of the kitchen, laundry and kids bath.)
Refinishing hardwood floors is not only better for the environment but it can actually be less expensive than the labour of ripping out existing and reinstalling new.  You may not be in love with the colour of your existing dark hardwood and you are seeing white oak on every Pinterest board and magazine, but It's amazing what they can do with some wood bleach and custom stain colours – you can have the look of the white oak floors of your dreams for a fraction of the price!
Lighting can also chew up a large part of the budget.  I like to select one or two statement lights and keep the rest pot lights.  With a great room concept, if I have a beautiful dining fixture I will do pot lights over the island and vice versa.
Trendy plumbing fixture colours (black, gold and brass) are typically more expensive than the same style but in standard bright chrome.  Sticking with standard chrome fixtures and changing out cabinet hardware, towel bars and lighting for something on trend is a budget friendly way to update a washroom.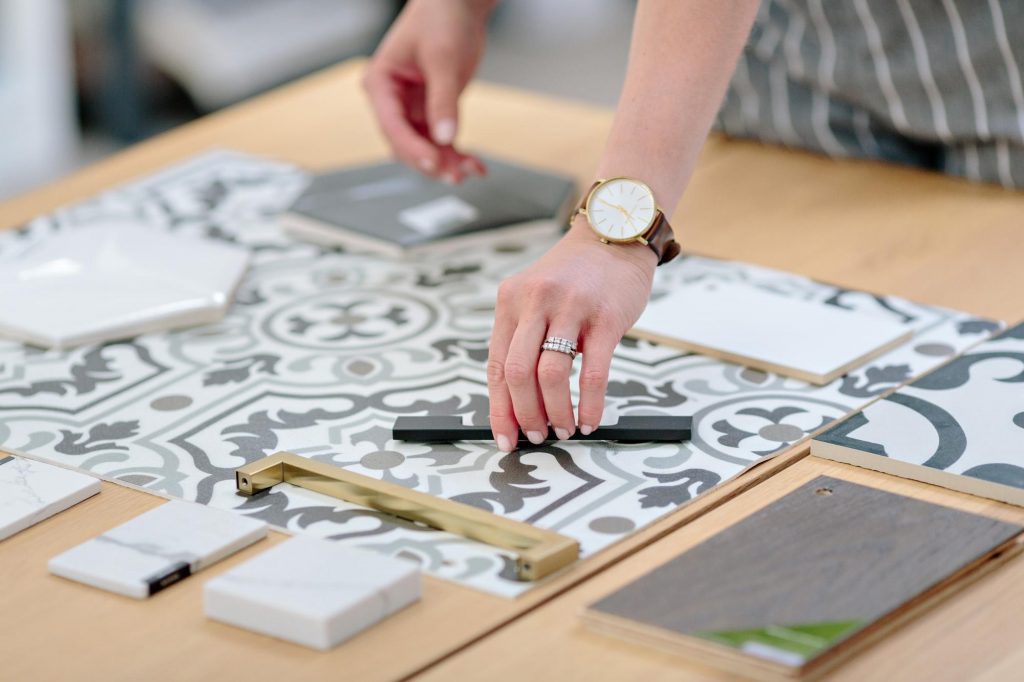 Photo Credit: Jon AdrianRenovating can seem daunting, but hiring a professional to keep you on track, on trend and on budget will make it as stress free as possible!
Are you thinking of making the most of your space and starting a renovation? Interior Savings has a unique mortgage solution that can help make financing that renovation easier by leveraging the equity you already have in your home. TheWorks™ is our most complete loan and mortgage solution that allows you to borrow up to 75% of your current home's appraised value or receive up to 95% in financing for a new home purchase. Plus, it allows you to avoid future mortgage fees and save on  the legal fees associated with refinancing a mortgage!
Ready to start that renovation and get the mortgage that's right for you? Let's talk mortgages today.