Community Events
Contest Alert: What's Your Reason to Swim?
By Interior Savings
March 15, 2017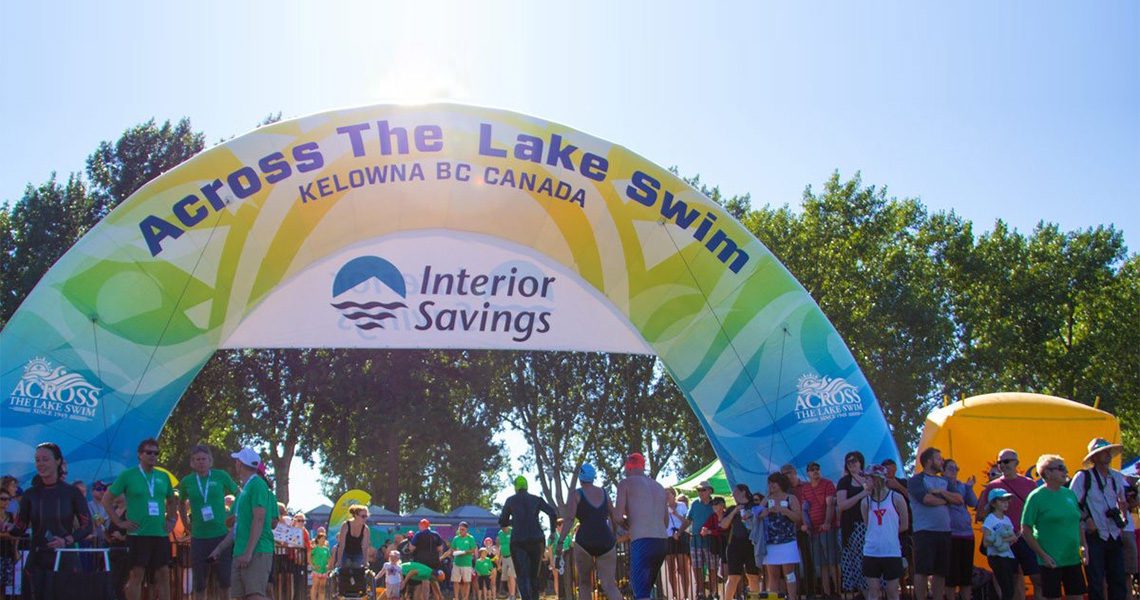 The Interior Savings Across the Lake Swim, now in its 69th year, is the longest and largest continuously running open water swim event in Canada. The Swim, promoted as an event, not a race, has become a bucket list item for people of all ages and abilities who challenge themselves to swim the 2.1km distance across Okanagan Lake.
Proceeds raised from this swim support the YMCA Okanagan Swims program which provides free swimming lessons to all grade 3 students in School District 23 (from Peachland to Lake Country). That's 1400 Okanagan children each year that are taught lifesaving water safety skills!
New to the swim this year is Telus, who has joined us in partnership to help support this iconic swim. Welcome, Telus!
There's still time to register.
For those thinking it might be fun to swim across Okanagan Lake, there is still time to sign up but register soon as the event sells out every year. This year's swim takes place July 15 in Kelowna. To register or learn more about the event or the YMCA Okanagan Swims program, go to http://acrossthelakeswim.com/.
Contest Alert!
Need an extra nudge to participate in the swim? How about winning a free registration? Watch our Facebook page beginning March 24th for your chance to win one of four registrations. All you need to do is to tell us your reason for swimming and your name will be entered into the draw.  Good luck!