In Our Community
5 Tips for Snowbirds Staying in Canada this Winter
By Interior Savings
October 20, 2020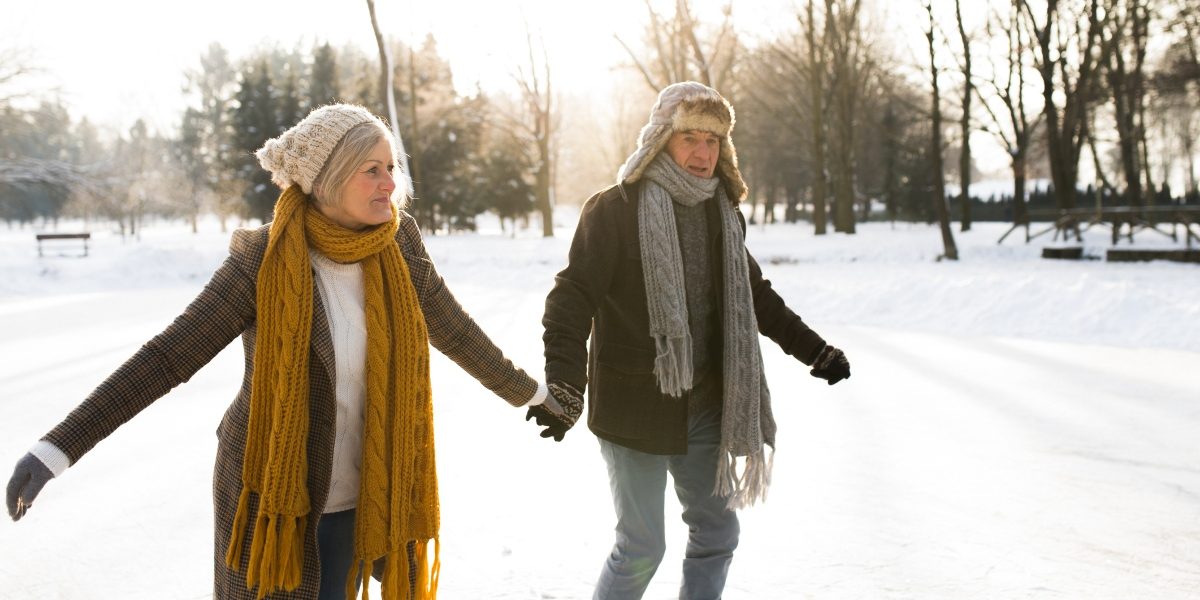 In light of the ongoing COVID-19 pandemic, the Canada-U.S. border remains closed and all non-essential travel has been discouraged for the foreseeable future. While our collective health and safety is incredibly important, these restrictions may come as a hard blow to the many Canadians who typically spend the winter down south with nary an icicle or snowflake in sight. Instead of spending the next few weeks getting packed and organized for a few months in Arizona or Southern California, they'll be bracing themselves for a good ol' Canadian winter— a big change if you've spent years avoiding the cold!
Essentially, our snowbirds' wings have been clipped. It's not all doom and gloom, though—instead, consider this change of plans an opportunity to enjoy some new and classic winter activities. From cozy afternoons to adventures on ice, here are some recommendations on staying active and entertained in Canada this winter.
1. Stay entertained – and cozy – indoors
If you've ever been curious about the Danish concept of hygge – essentially, a cultural practice of deliberate cozyness – now is the time to give it a try. After all, as the New Yorker notes, "Winter is the most hygge time of the year." Give into comfort in as many ways as possible: warm mugs of tea beside a fire, reading a great book while curled up under a blanket, dimming the lights and using candles, wearing fuzzy slippers and those ugly-yet-comfortable sweatpants you love. Turn off the screens, pull out the puzzles or board games and set yourself up for a cottage-like experience. It's remarkably calming and enjoyable, once you embrace it!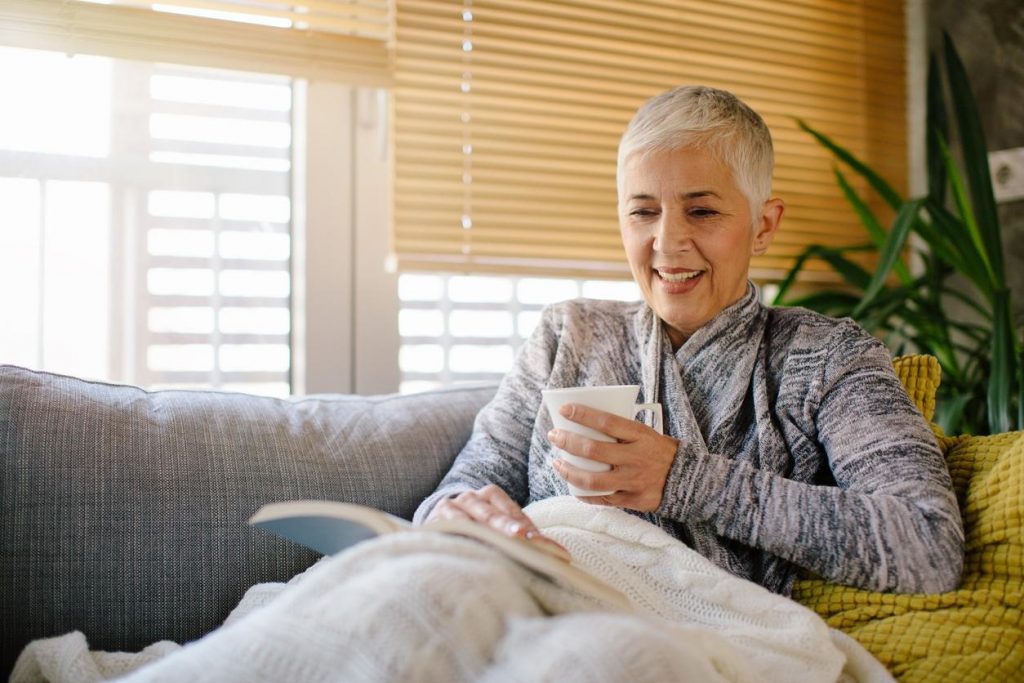 Another great way to stay cozy inside is to explore your crafty side (this is something that also fits well into the hygge lifestyle). If you've ever wanted to take up knitting, needlepoint, watercolour painting, sketching or even sculpting, winter is a great opportunity to take up a new craft and really devote yourself to it. Not only will this occupy your brain and your hands, it will be an enjoyable way to pass the time. You might even create a few handmade Christmas gifts out of this new habit! Try using a website like SkillShare or Creative Live to get started.
2. Get outside and enjoy winter
There are plenty of winter sports and outdoor activities to choose from, from cross country skiing to ice fishing, ice skating, winter hiking and more. Snowshoeing is a popular activity here in interior BC, and it can be done at a variety of levels of physical intensity. Here's a great list of places to snowshoe in the Okanagan – try finding one that meets your preferred activity level. We recommend bringing a thermos of hot tea or coffee and some snacks. Make sure you have warm, waterproof boots!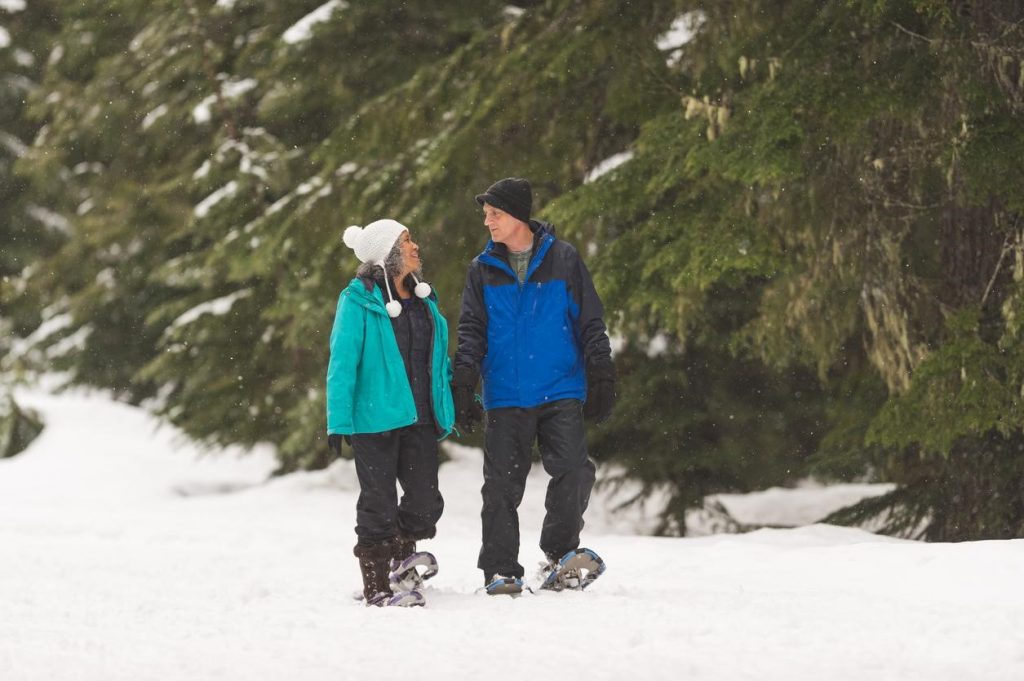 Another great outdoor option is winter birding. While many birds migrate south for the winter, others stay year round and add some beautiful sound and colour to the wintery parks and fields. You might spot some waterfowl, shorebirds, beautiful jays and spotted towhees, majestic eagles and spectacular owls. Find a trail that's safe for winter, dress in layers, bring your camera and some bird seed and get your eyes ready! Depending on where you are, you may even be lucky enough to spot some deer or other wildlife.
3. Explore locally
You may not be able to travel south this winter, but how about traveling locally? Many reputable inns are offering staycation packages at a great rate. Why not find a beautiful bed and breakfast or historic inn, grab some incredible BC wine and enjoy a quiet weekend of luxury and relaxation away from home? It could be just the thing you need.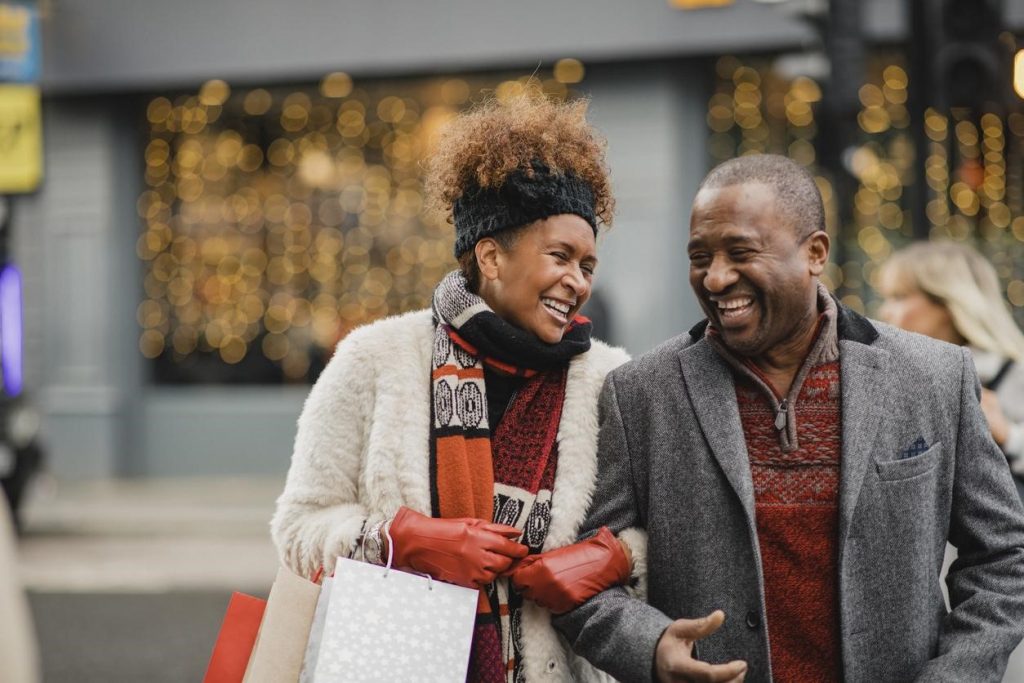 Here are some top rated bed and breakfast options across the province. Find one near you or make it a road trip!
4. Experiment in the kitchen
If you've got cookbooks gathering dust on a shelf, brush them off and choose a few new recipes to try. Staying home is the perfect excuse for cooking slow, delicious meals you may not normally have time or energy for. The Internet is a wealth of information in terms of international cooking, classic comfort foods, knife skills and more. Food blogs like Smitten Kitchen and Family Feedbag offer excellent mealtime inspiration, and reading them might even encourage you to create one of your own!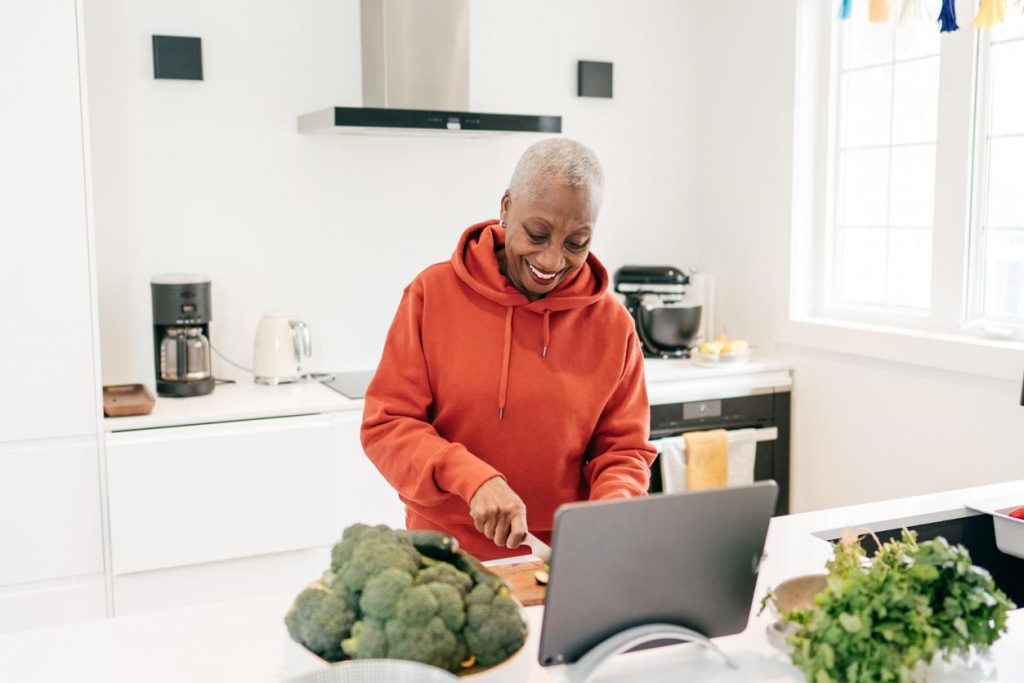 5. Make use of technology
Technology is an exceptional resource for keeping us connected with friends and family, but it's also an incredible learning tool. Consider taking an online course in a subject of interest. You could take a formal course with online lectures and assignments (check out your local university's continuing education programs for inspiration) or choose a more casual instructional series such as those offered by Masterclass. You can even use YouTube tutorials to learn some of the arts and crafts we mentioned above!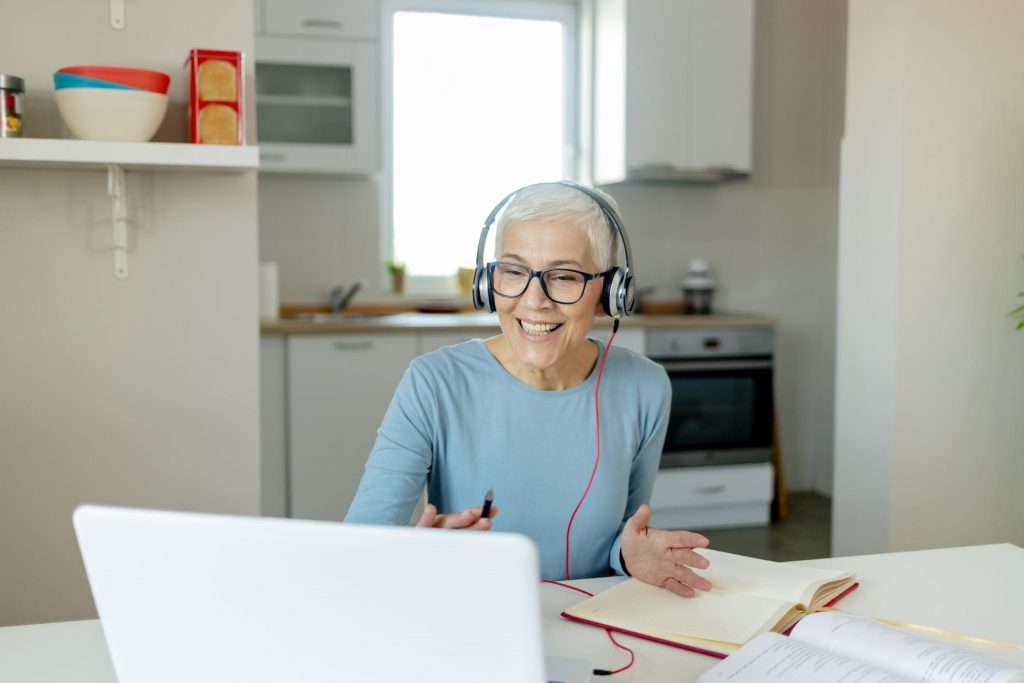 Or, start a book club with a group of friends and neighbours. An online book club meeting is fairly straightforward to organize and gives each member an element of on and offline engagement in the form of reading and discussing a new book. You can even turn these meetings into a cocktail hour, if you're so inclined! (Tea or coffee works just as well, if that's your preference.)
This winter will be different for snowbirds, but it can still be a great season. Here's to a great winter here in Canada, and many warmer days ahead.
While you find yourself enjoying the Canadian winter, there has never been a better time, or reason, to take action on improving your financial resilience, and reviewing your financial plan. Contact our Investment Solutions Centre today. We're here to help!