In Our Community
We're Giving Away 1000 $1000 Bursaries!
By Interior Savings
September 14, 2017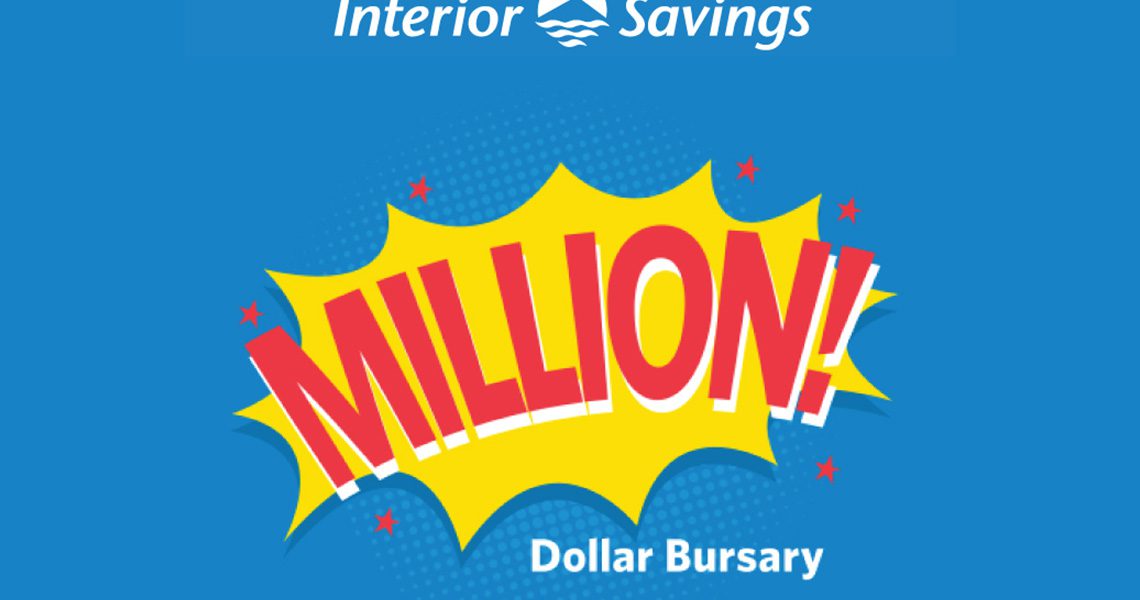 For the fifth year in a row, Interior Savings is proud to continue its commitment to award up to one million dollars in bursaries annually. That's one thousand $1000 bursaries in 2018!
The goal of the Million Dollar Bursary program is to support young people in realizing their full potential. If you're an active Interior Savings member entering or returning to full-time studies towards a degree, diploma or trade certification program at a designated post-secondary institution between September 2018 and August 2019, and are between 17-24 years of age, you are eligible. Applying is quick, easy, and there's no catch – simply visit www.milliondollarbursary.com and submit an application form no later than February 28, 2018.
Do you know a student who could use a $1000 bursary but isn't an Interior Savings member? Not a problem – but hurry! To be eligible, an applicant must be an Interior Savings member as of February 28th, 2018. It's easy to become a member and if you're 24 or under, your account is free! Visit www.milliondollarbursary.com to learn more.