Financial Fitness
New Registration Requirements for Off–Road Vehicles
By Interior Savings
March 23, 2015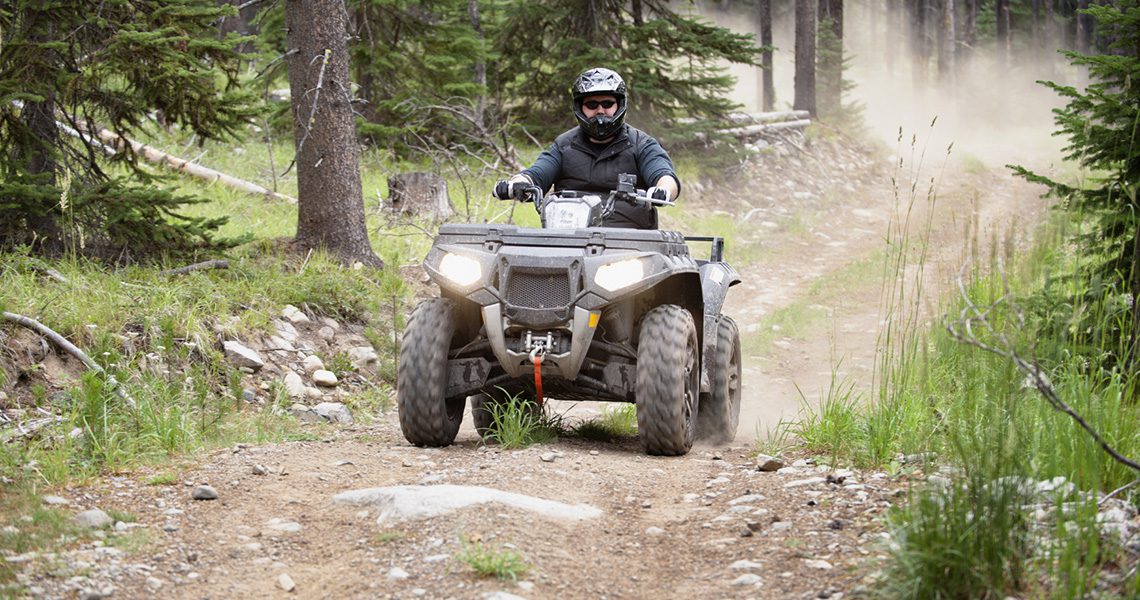 Currently owners in BC have the option to register and plate their off-road vehicle*.  However, as of June 2015 it will be mandatory to register and plate your off-road vehicle if you will be operating the unit on crown land including Forest Service Roads.  If operating only on crown land and forest service roads basic $200,000 liability is required.  If you operate your off-road-vehicle only on your own property it is your choice on whether or not to register it.
When registering, a transfer tax formed is required.  Continuity of ownership must be provided as well.  One of the following will suffice as proof of ownership:
New vehicle information statement
A bill of sale.
If the above is not available a completed Statutory Declaration signed by a notary must be provided.  If you acquired your off-road vehicle on, or before June 30th, 2010 you are not required to pay tax.  If you acquired your off-road vehicle on, or after July 1st, 2010 you must pay PST.
The total cost to register if you are only operating on crown land including forest service roads is $48.00.  If you would like to register your unit even though you are only operating on your own land the cost is $30.00.
Off-Road Vehicles that will be used on-highway** will be required to be registered, plated, and have basic insurance coverage ($200,000 liability) through ICBC.  The total cost to register your off-road vehicle if operating on-highway will be $96.00.
Please contact one of our branches with any questions you may have.
For more information on the changes to off-road vehicle registration you can visit http://www.for.gov.bc.ca/mof/orv/.
*An off-road vehicle is a vehicle designed for off-highway use and does not meet safety standards for on-highway use.  An off-road vehicle is a golf cart, snow vehicle, snowmobile, ATV, dirt bike, or truckster.
**A highway is considered a highway if it is designed, intended for, or used by the general public for vehicles regardless of who owns the road.  A highway also includes a private road, or parking lot used by the public (for servicing of vehicles, or parking).  The private road must be used for more than just access to lodging on the property or to visit those who own the property.