Financial Fitness
Responsible Investing: For Profit and Progress
By Interior Savings
January 30, 2020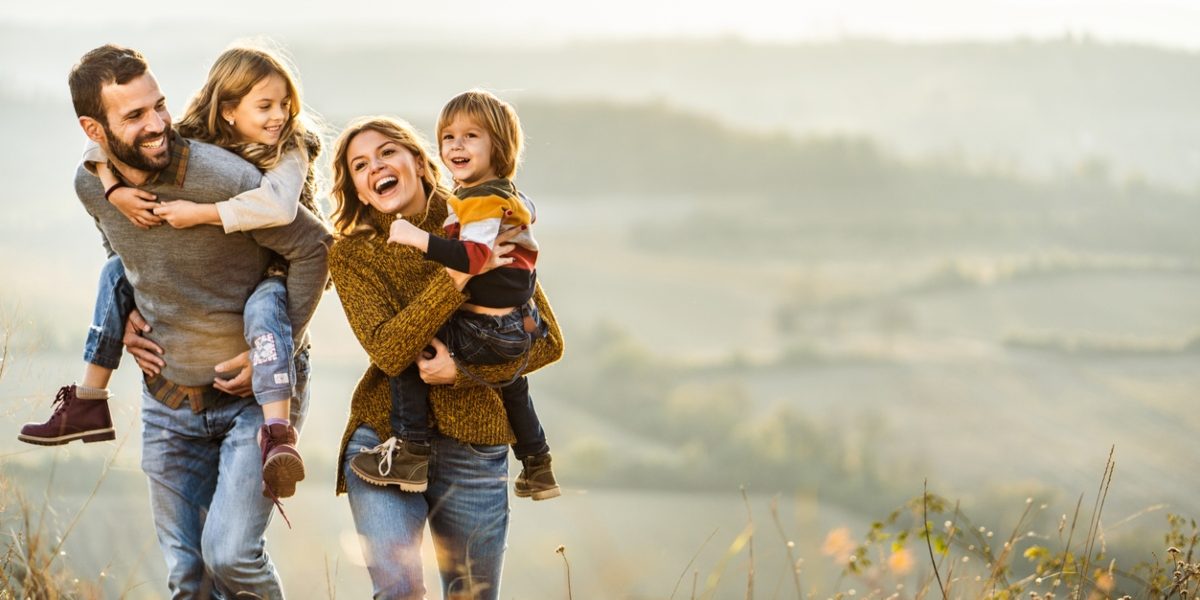 We all want good returns and a healthy retirement fund. However, more and more members want to align their pursuit of positive returns with their beliefs and values. Good news! You don't have to choose between good returns and positive impact; Socially Responsible Investing brings about both.
There are innumerable for-profit companies around the world that have embraced better business practices. In addition to growth and strong returns, they've taken on a mandate to right a common wrong: like shrink their environmental footprint, enact human rights, promote and empower women, or improve safety standards.
For many of us, those are the companies we'd like our dollars to support.
The companies held inside a socially responsible fund typically avoid controversial practices like damaging the environment, shirking safety standards, treading on human rights, taking advantage of vulnerable populations, or treating employees poorly.
Companies that hold themselves to a higher standard of environmental, social and corporate governance measures also tend to attract and retain the best employees and a loyal following of consumers, while steering clear of lawsuits, protests, and consumer backlash.
And these companies inspire their investors. Investors know they are effecting long-term change. Not only are they growing their funds for the future, but they're taking part in ensuring a better future as well, because the more we invest in companies with good practices, the more pressure we put on all companies to change in order to grow.
The Responsible Investment Association cites research showing that responsible investments meet and often exceed, the performance of traditional investments while having a positive impact. When you include socially responsible funds in your investment portfolio, you add strong growth and change for good.
How does a Socially Responsible Fund work?
Let's step back and define Mutual Funds*.
A mutual fund is a collection of stocks*, bonds* and equities, managed by a professional investment company. Rather than trying to build and manage your portfolio one share at a time, you can invest in a single fund that manages a combination of investments. Your investment, combined with other investors' money, gives professional fund managers the leverage to invest and devest in companies that will deliver the returns they desire.
That's the key – the mutual fund manager does all the work to research, watch and investigate companies, and decide where to invest.
For a socially responsible fund, the fund manager works with a strict scorecard. The purpose of the fund will always be to deliver competitive returns to its investors; the fund manager has an additional mandate to choose companies that deliver positive impact. Fund managers may even buy enough shares that they earn seats on the board, allowing them to actively direct the ways in which a company delivers on the practices, change and impact it has promised.
Who invests in Socially Responsible Funds?
A 2016 report found that responsible investment assets in Canada grew 49% in two years to reach $1.5 trillion, representing 38% of Canada's investment industry. And they're likely to keep growing, As the millennial generation begins to accumulate and inherit wealth, they are more than twice as likely to be interested in investments that solve social or environmental problems.
In our offices, we've witnessed this increase directly, with members who stipulate how their money is to be invested: no firearms, no tobacco, no child labour. Or they want oil and gas holdings that have committed to better environmental practices. Or Canadian companies with an equal representation of women on their boards. Or foreign companies that advance human rights. And that's only the tip of the ethical iceberg. You can choose funds that help causes close to your heart. While you build a strong portfolio, which delivers returns that help you meet your financial goals, you also connect to your holdings through shared values. You feel good about investing because it realizes your vision for a brighter future.
You don't have to choose between profit and progress.
At Interior Savings, you can ask your Credential® Investment Advisor about responsible investing and our suite of funds. You absolutely have a say in how your money is invested: whether you're investing for short, medium or long term, how much risk you're comfortable with, what sectors you want to invest in, and what kind of change you want your investments to bring about.
We'd love to answer any questions you have about responsible investing. Get in touch with one of our Financial Advisors. We'd be happy to help.
Article contributed by Audra Germann, Investment Advisor, Credential Securities
*Mutual funds and other securities are offered through Credential Securities, a division
of Credential Qtrade Securities Inc. Commission, trailing commission, management fees and expenses all may be associated with mutual fund investments. Please read the prospectus before investing. Unless otherwise stated, mutual funds and other securities are not insured nor guaranteed, their values change frequently and past performance may not be repeated.
The information contained in this article was obtained from sources believed to be reliable; however, we cannot guarantee that it is accurate or complete. This article is provided as a general source of information and should not be considered personal investment advice or a solicitation to buy or sell any mutual funds and other securities. ®Credential is a registered mark owned by Aviso Wealth Inc.