For 39 years, Rolli Cacchioni has been an integral part of Interior Savings, which makes announcing his retirement all the more bittersweet. The world was a different place in 1981, when he first joined our Board of Directors. Technology has changed dramatically in that time, we got computers in the workplace, moved paper files to digital, and of course… now rely on email and cellphones in our day to day lives! In that time, Rolli has held every board position available, sat on every board committee, and has served as the Chair and Vice-Chair. It's no doubt that during his almost four decades of commitment to our credit union and serving on our board, Rolli's wisdom, strength, and humour has seen us through all the ups and downs of the markets.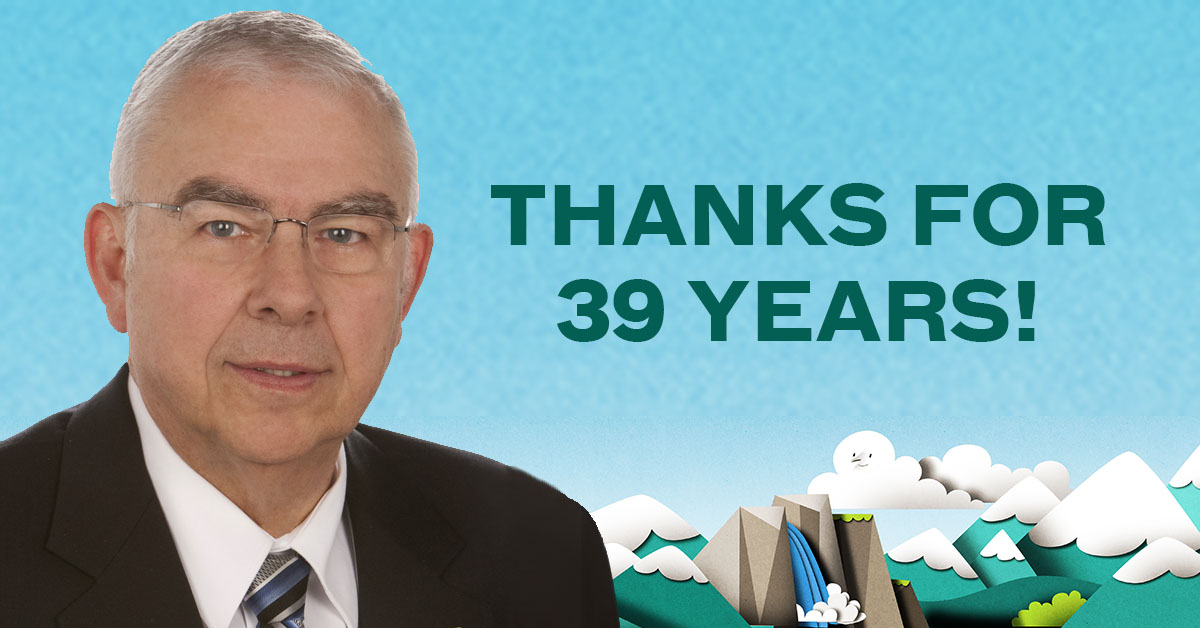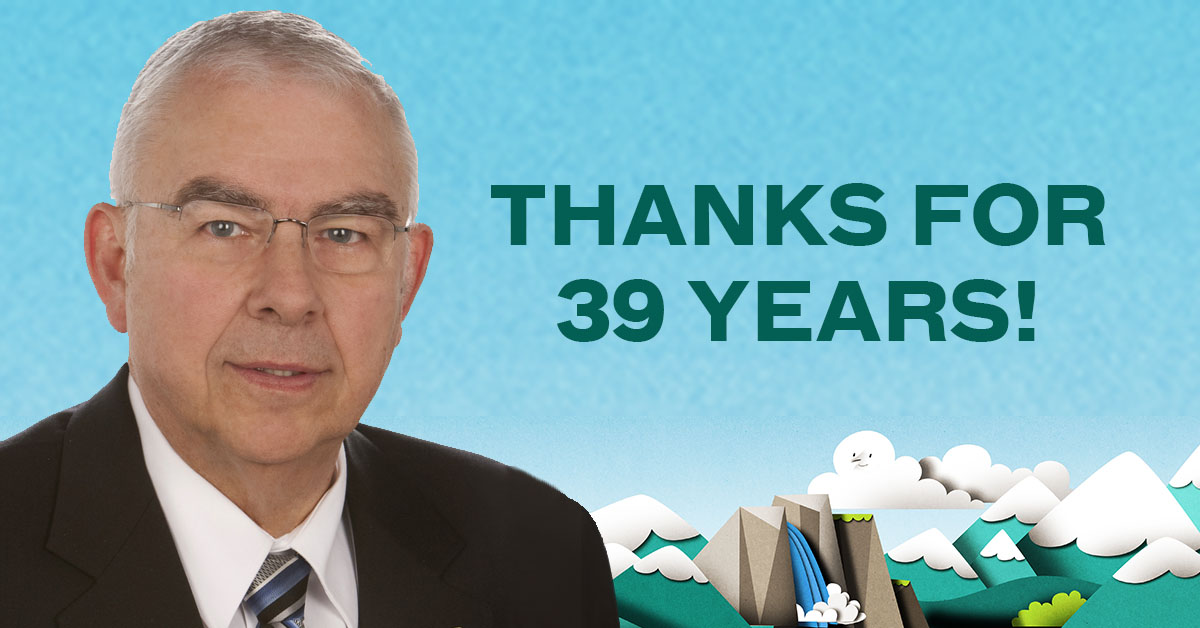 A gentle giant in stature and heart, Rolli was a big supporter of community, especially in encouraging youth to achieve their dreams. Because of this, Interior Savings is pleased to share that we have created the Rolli Cacchioni Young Leader Award, which will earn one of our young leaders the opportunity to attend an educational program each year.
From everyone at Interior Savings, we're so grateful for your contribution to the credit union. We'll miss hearing you happily humming down the hallways, but we wish you all the best in your well-deserved retirement, Rolli!