In Our Community
Embracing a Fresh Approach to Banking
By Interior Savings
March 18, 2016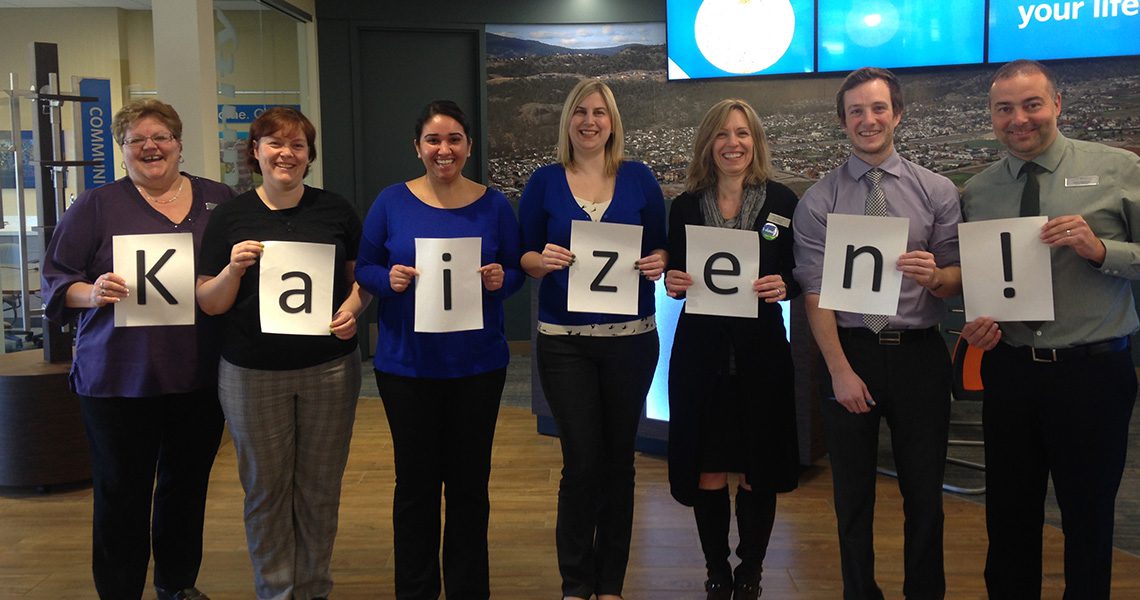 Kaizen – it's become a theme for us. If you're not familiar with the term, its literal translation is good change.
In 75 years of doing business, we have likely never seen such a sweeping shift in how our members choose to do their banking as we have over the last few years. There is no question that convenience is a priority; greater access to the services you need, whenever and however you need them.
We've been listening to your feedback, making note of your preferences and taking stock of how we can improve to meet your changing needs, now and into the future. Regardless of how you do your banking, our goal is to provide you with a seamless experience, whether you are accessing services online using a desktop or mobile device, or in one of our branch locations. With that in mind, we're excited to roll-out a fresh approach to banking.
What can you expect?
-New Branch Design – We've unveiled a new branch design in Clearwater and at our Glenmore branch in Kelowna, with plans to renovate all of our branches to this new standard over the next several years.  We have opted for a warm and open environment where you are greeted at the door by someone who can help with your immediate questions or direct you to the appropriate person. Gone are the wickets, and you'll notice less office space and more of our employees on the floor, ready to assist you.
Our members are our owners, and we are here to help – our new branch design reflects that and it also reflects our commitment to community. The new design includes a showcase for small business; an opportunity for small businesses to display their services and wares. Some of our new branches will also include a community room that provides complimentary 24/7 access for community groups and small businesses to host meetings.
-Convenience & Technologies – Technology will continue to play a large role as we enhance our services. Our new approach to branch design includes a technology bar equipped with tablets and personalized service to help you navigate them. In some locations, it may also include video conferencing services to provide members with more immediate access to certain specialists and experts who may reside in different communities. These are intentional steps to provide better service to you, when and how you need it.
-One-Stop Service – Effective January 1st, 2016, we introduced a new service model across all of our branches to allow us to provide better advice with less hassle to our members. The most noticeable change, and most helpful, is that our tellers will be undergoing an intensive training program to be able to help you with more of your needs.  When you come into a branch, you will meet with either a member service advisor or, for more complex needs, an account manager. Our goal is to create a more streamlined, one-stop experience.
It's a large undertaking. With 21 branches, 15 insurance offices, a Member Service Centre, and two Commercial Service Centres, all across 14 communities, the evolution will not happen overnight. There will be a number of interim steps that will happen to help us get to where we need to be. Needless to say, there may be a few growing – and renovation – pains along the way. We'll be packing boxes and creating some vacant office space to prepare for the upcoming renovations. Rest assured the outcome will allow us to continue to be successful, and continue to put our members first. It is because of you that we are in a strong position to invest and build for the future. Thank you for your support and loyalty.
Questions? Comments? Get in touch, we would love to hear from you.