In Our Community
Embrace Aging in 2020
By Interior Savings
February 19, 2020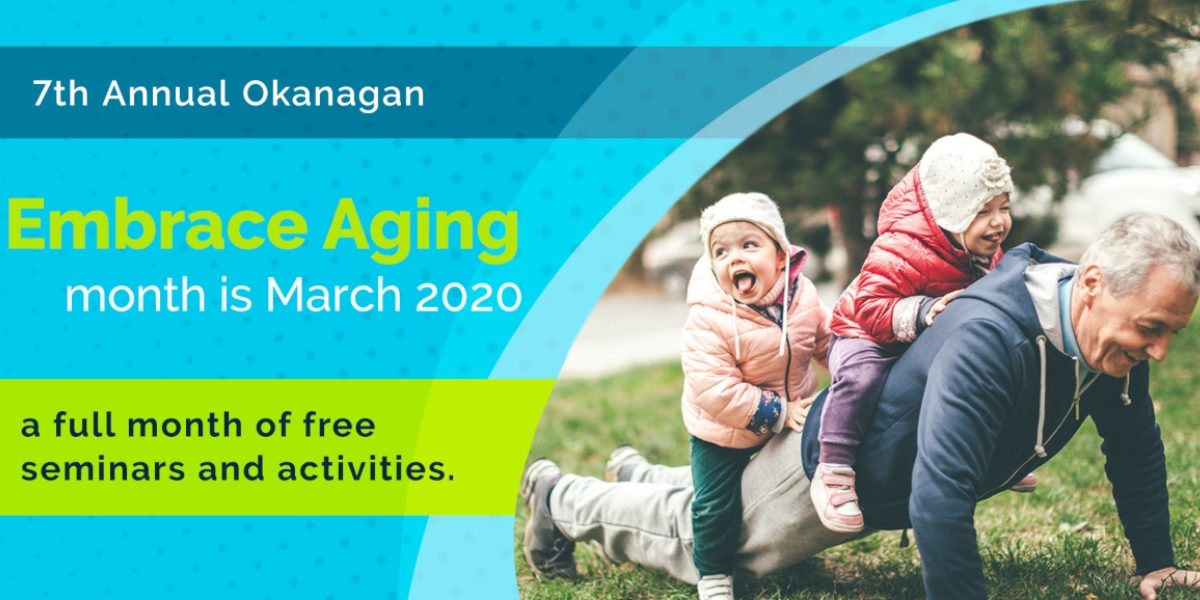 Age is just a number, it's how we feel that matters. March marks the 7th annual Okanagan Embrace aging month.  UBC's Institute for Healthy Living and Chronic Disease Prevention, Interior Savings and Interior Health have again teamed up to inspire and inform our community on steps we can all take to age well – both mentally and physically.
The line-up of seminars and workshops cover topics such as fostering positive mental wellness, home-sharing, self-care for caregivers, leveraging technology, gut health, muscle performance with age, and so much more!
We're also bringing back our popular estate planning and scam prevention seminars – both are a wonderful opportunity to tap into our expertise, and have all of your questions answered.
Feature Event
If you're familiar with Okanagan Embrace Aging Month, you likely recall that we typically offer a special event to celebrate the month. This year is no exception! We're excited to announce that on March 11th,  Dr. Art Hister will be joining us in Kelowna to present A Guide to Living a Long and Healthy Life. Dr. Hister will share how to eat, drink, exercise, sleep and enjoy your way to good health and a long life.
A speaker and author, Dr. Hister is currently a daily health analyst on The Morning News on Global TV in BC. He is also a weekly contributor to Global TV's Thursday Noon News and Saturday Weekend News. Dr Hister can also be heard daily on CKNW Newstalk Radio as the host and writer of A Medical Minute.
With his practical and down-to-earth approach, Dr. Hister will make you laugh while he shares the single most important thing you can do to increase your chances of living longer and staying healthy. 
Registration
For more details and to register visit OkanaganEmbraceAging.com. All events are free to attend but registration is required. We hope to see you at one or more of these aging well events.