In Our Community
Connecting Generations with Local Give
By Interior Savings
March 16, 2018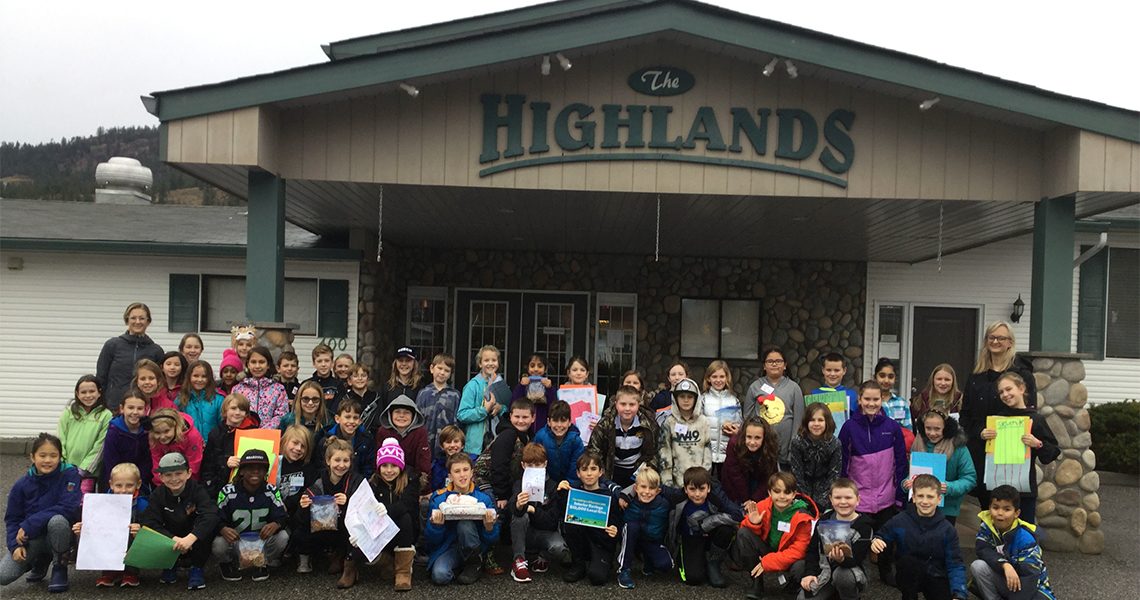 What happens when you ask a group of Grade 4 students what they would do with $100? That was the question that teacher Heather Letkeman posed to her students last fall after registering for our $10,000 Local Give program.
With a lot of creative brainstorming and pitching of various ideas to their classmates, the students landed on a big idea to create an afternoon of fun and surprises for those living at nearby Highlands Retirement Residence in Kelowna.
In anticipation of meeting their new friends, the students created greeting cards and an original math game, and wrapped board games that were purchased for the residents to enjoy. If that wasn't enough, the students baked a fresh batch of cookies… because, well, who doesn't love cookies?!
Needless to say the students were received with big smiles and open arms. The opportunity to connect was fully embraced and left a lasting impression. Here's what some of the students had to say about the experience.
"That was probably the best field trip I have ever had in my whole entire life! I never thought a field trip could get this good!" ~ Megan, age 9.
"Meeting Norman was great because he has 100 years-worth of stories to tell." ~ Sam, Age 9.
"I thought it would be a small thing to do but it was big for me and them." ~ Kane, Age 9.
And from the teacher that started it all: "It was amazing to see the generations bonding, smiling and having fun", shared Heather. "Our students are already planning another trip to visit their new friends. Thank you for this opportunity to teach kindness and the value of community to our students."
We couldn't be happier to see this fantastic idea fulfilled and bridges created between generations. Without a doubt, you've achieved an A+ in helping to create a wave of local good. Our sincere thanks to you, Heather, and your students for embracing our $10,000 Local Give program.