Go ahead, dream bigger.
We all have dreams. But very few of us actually have a savings plan to make sure those dreams come true. That's where Interior Savings comes in.
Whether you dream of upgrading your rubber dinghy to a speedboat or turning your retirement road trip into a trip around the world, Interior Savings has the financial products and expert advice to help you dream bigger.
Book an appointment
Contact Us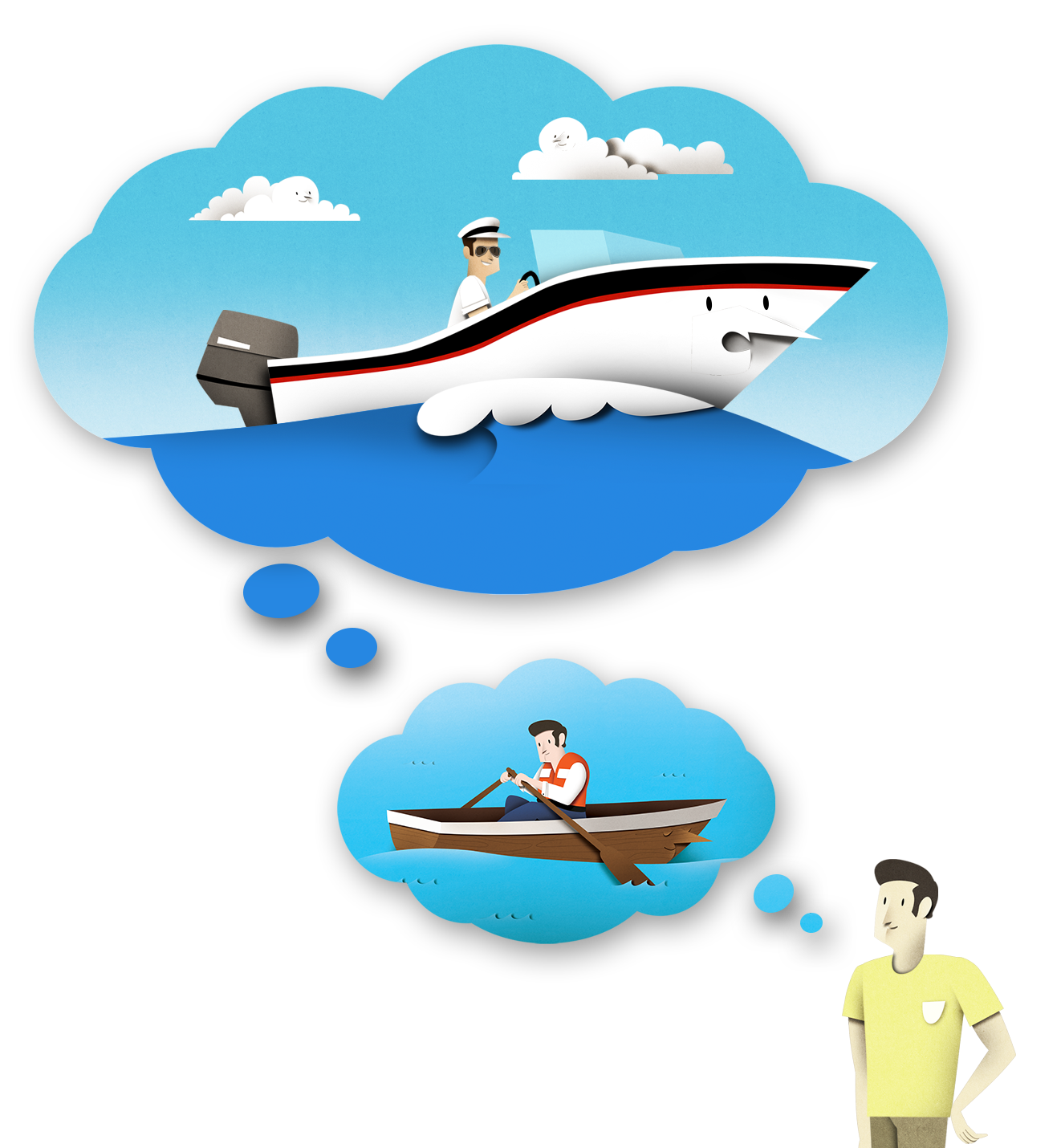 RRSPs
RRSPs let you save on taxes today while growing your retirement fund for later. Mark your calendar, the 2016 tax savings deadline is March 1, 2017.
Learn More
Open an RRSP
Transfer funds
Tax Free Savings Account
For an investment that offers freedom, flexibility, and tax-free savings, look no further. A TFSA puts no restrictions on how you use your savings and you can withdraw them at any time.
Learn More
Open a TFSA
Transfer funds
Index Linked Term Deposit
Want low risk with a higher potential for return? With an Index Linked Term Deposit, the growth of your savings is linked to the stock market while your original investment remains secure.
Learn More
Featured Term Deposit – 1.40%
Our Featured Term Deposit lets you set your own terms—from 1 to 5 years, redeemable or non-redeemable. Our featured rate is an 18-month non-redeemable investment at 1.40%.
*For a limited time only. All rates are subject to change without notice at any time.
Learn More
Open a Term Deposit
RRSP/TFSA Loans
The RRSP/TFSA loan allows you to catch-up or get ahead on your retirements savings. Borrow for one year or up to 10 years to help save taxes today and dream bigger tomorrow.
Learn More
Mutual Funds*
With Mutual Funds, you can invest in a group of stocks assembled by a professional fund manager.
Charitable Donation: When you open a Mutual Fund at Interior Savings we'll donate money to charity on your behalf. $50 = mutual fund transfer between $25,000 to $50,000. $100 = mutual fund transfer $50,000 or greater
Learn More
Automatic Deposits
Take the hassle out of saving with automatic deposits. Set up an automatic deposit and start growing your savings—and your dreams—bigger today.
Learn More